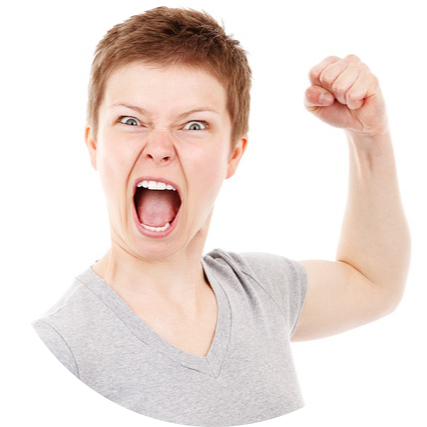 Anger disorder
, clinically known as
Intermittent Explosive Disorder (IED)
, is a mental health condition characterized by recurrent and severe episodes of anger, often disproportionate to the triggering event. It can have significant negative impacts on an individual's personal and social life.
The exact cause of anger disorders is complex and may involve a combination of genetic, environmental, and neurological factors. Childhood trauma, a history of aggression, and certain brain abnormalities may contribute to its development.
Symptoms of IED
include sudden, intense outbursts of anger, verbal or physical aggression, and a feeling of loss of control during episodes. These episodes can lead to legal, financial, or interpersonal problems.
Anger disorder can have wide-ranging effects, damaging personal relationships, causing job loss, and legal issues. It can also lead to other mental health problems like depression and substance abuse. It also takes a toll on physical health, increasing the risk of cardiovascular problems and other stress-related illnesses.
Treatment options include therapy, such as cognitive-behavioral therapy (CBT) and anger management classes, to help individuals recognize triggers and develop healthier coping strategies. Medications, like mood stabilizers or antidepressants, may also be prescribed in some cases.
Lifestyle changes, including stress management techniques and regular exercise, can complement treatment. Seeking professional help is essential to managing anger disorder effectively and improving overall well-being.
Social Handles & Channels
Subscribe to our various channels – YouTube, Whatsapp, & Telegram, to further stimulate your knowledge towards enhancing your mental well-being and life adjustments.
I felt great
"I was very pleased with the services you rendered Receiving your care gives me a feeling of home away from home. Thanks a lot"
I am grateful
"Mind Engrave support is very effective. I felt so comfortable with your services from consultation to the therapeutic intervention. It's really valued"
I am really satisfied
"Moving me out of my depressive state to brighten me up with your treatment is an experience. Your service is really a phenomenon to me."
Online Therapy
To schedule an Online session you can reach out via:
Call/Whatsapp: +2348160613745
Email: contact@mindengrave.com
Our popular online channels for psychotherapy are Zoom, Google meet, Whatsapp